Who We Are
A software company by coders.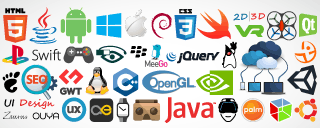 Mobile, Web, Enterprise, Desktop, Embedded, Wearables, Robotics, Social Media, Smart TV, Internet of Things, UX, UI, Graphics, Games, AR, VR.
You name it – we have done it all!
What We Do
We build apps for all platforms.
Mobile Apps (Android & iOS)
Native & Hybrid Apps
Web & Enterprise Applications
Embedded & Connected Systems
Robotics & Wearable Tech
Why Sileria?
Because we build it like no one else!
Build it right, the first time!

We still care about Solid Software Foundation & Best Practices.

Your App is our baby too!

We do not come with the contractor mentality, we take ownership!

Well-polished products!

Your product does not have to be held together with Gum & Rubber Bands.